If you are looking for Lahore Ramadan Calendar 2020 With Sehri and Iftar Timing then your search would be ended here as on this page we are providing you the complete Calendar of Ramadan Kareem. This Year expected to Ramadan start from 25th April 2020. Ramazan is a Holy Month and it has a unique importance in Islamic history. This month is a great blessing of Allah Almighty to the Ummah Muhammad (S.A.A.W). This month comes with great blessings and rewards, according to the Hadeeth "Ramadan is the month of Allah Almighty and Allah gives its reward". Hadeeth: Hazrat Suhail bin Saad (R.A) said! "There are eight doors in the heaven, one of them named "Ryan" and only those Muslims will go through this door in the Heaven who keeps fast regularly." It shows how important this month is and how important it is for Muslims. So, have a look down to check the complete calendar of the month.you can download the 30 days Ramadan time table.
Lahore Ramadan Calendar 2020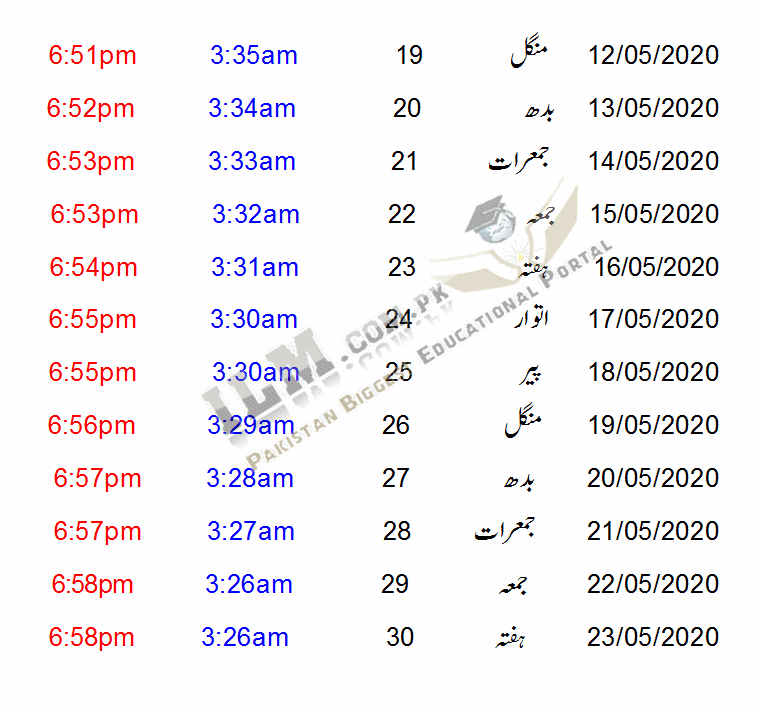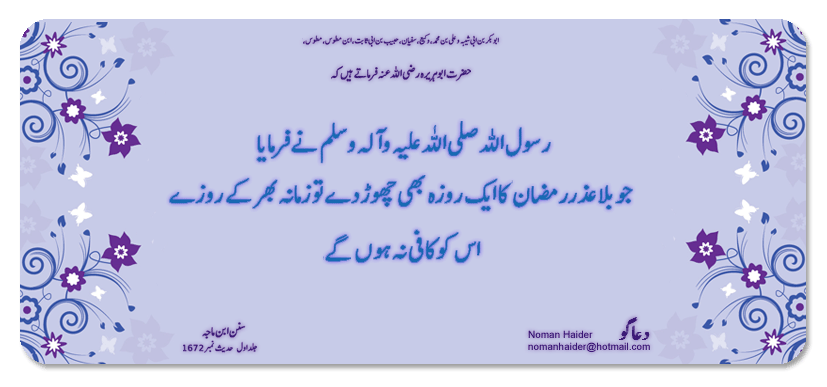 Lahore Ramadan Timing 2020
you can get the Lahore sehr or iftar timing. you can easily get today timetable.Lahore Roza timing is update on daily basis for sunni or shia fiqa. All the Muslims have a great pleasure for this month in their hearts. They promise themselves to not do any wrong thing that will affect their fast. They completely indulge themselves in the worship of Allah Almighty. They know how much rewards are for them. They wake up early at the Sehri time and start their fasting. Then they offer prayers and also read the Holy Quran. In the evening, they break their fast through Iftar and then in the night after Isha prayer, they offer Namaz-e-Taraweeh. So, this was all about the Lahore Ramadan Calendar 2020 With Sehri and Iftar Timetable. If you have any questions, then ask in the comment box.