If you are looking for the Quetta Ramadan Calendar 2021 Sehri And Iftar Timings Schedule then this page will help you. Ramadan Calendar 2021 for Quetta has been uploaded for Fiqa Jafria and Fiqa Hanfia. So if want to perform this religious obligation under the Islamic instructions you have to follow this calendar for your area where you are living in otherwise your Roza might not be admitted but instead of hungry. Alongside there are three Ashra of Ramadan and for each, there is a special dua which is good if a Roza Dar recite it all day. First Ashra is known for "Rehmat" second Ashra for "Maghfirat" and the third Ashra is for "Nijat". So this is the time when we make ourselves lustrate from our sins we have misconduct during the whole year. So if you also want you to be a real and complete Muslim by practical not from your tongue then Ramadan is a chance for us to prove our firm belief in Allah. Fasting is mandatory for all healthy Muslims. It has a great reward for them and will help them very much in this world as well as in Akhirat. Scroll down to have a look at the Quetta Ramadan Timings 2020 Shia.
Quetta Ramadan Calendar 2021 Sehri And Iftar Timings Schedule
This year, it is expected that the Ramadan month will start on 14th April. But the date is not final yet because it depends upon the movement of the Moon. The Rowiat e Hilal committee is responsible for declaring the start of Islamic Month. So, the official statement will also be made by them. We have to start preparing for the month early because it is the month that will guide us to Paradise. So, the time is to worship this month with full focus. People can check the fajr time in quetta today.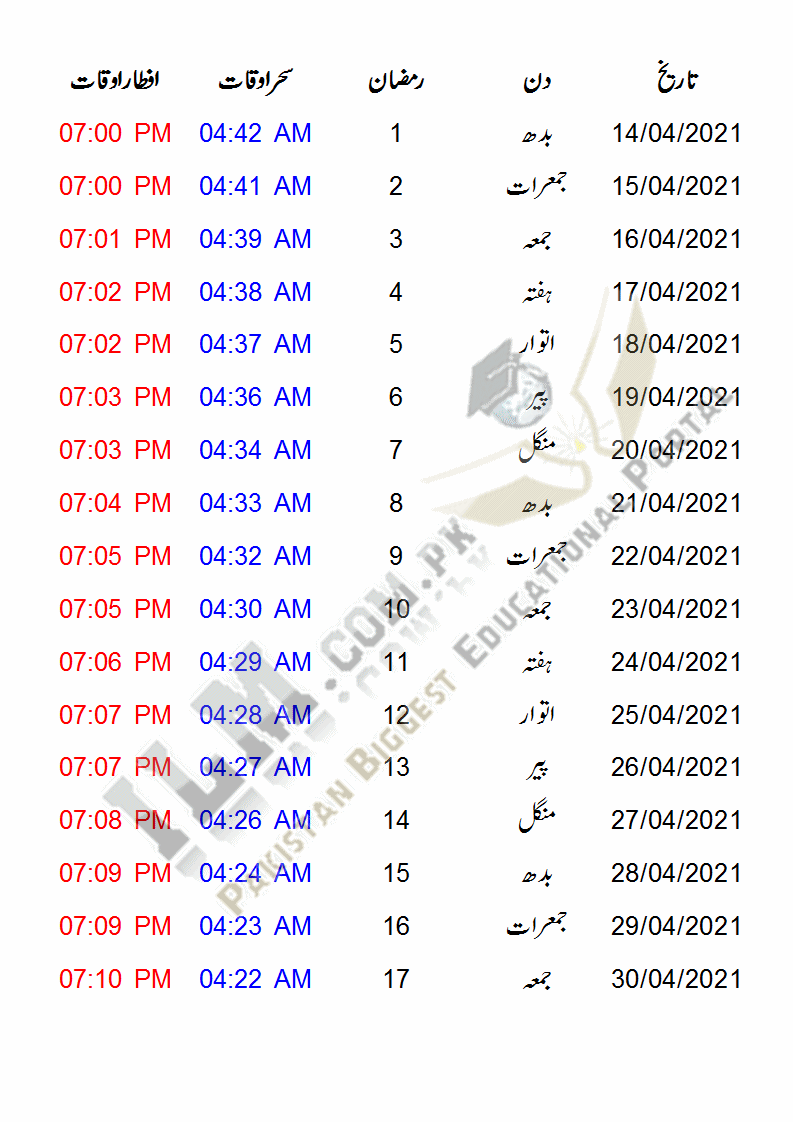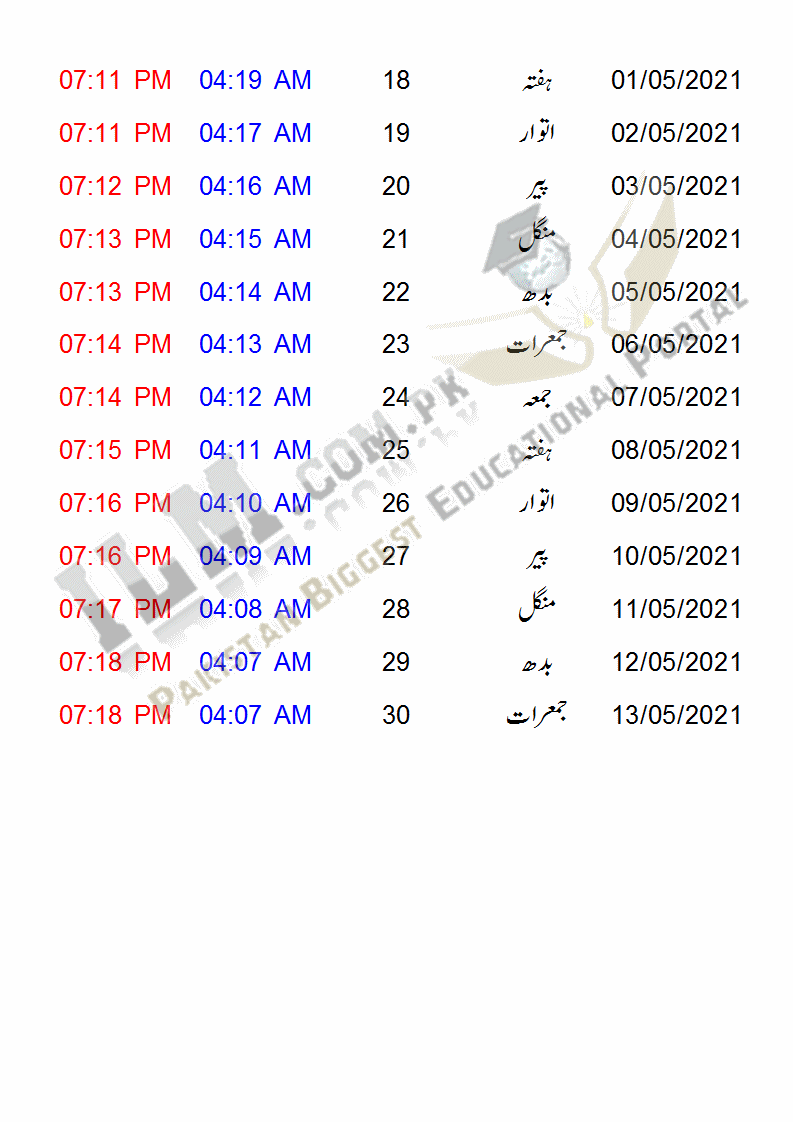 Quetta Ramadan Calendar 2021 Sehri And Iftar
In Quetta city, all the Muslims wait for this month. They have love in their hearts for this Holy month. They wake up at Sehri and make themselves ready for the fast. Then they visit the nearest mosque and offer the prayer. The whole day is passed in the remembrance of Allah. In the evening, the females make Iftari and the whole families gather for the Iftar and break their fast in the Iftari. Then they visit Mosque and offer Maghrib prayer and then Isha at night. After this, they take part in the Namaz e Taraweeh after Isha prayer. So, this month has great blessings for them. So, this was all about Quetta Ramadan Calendar 2021 Sehri And Iftar Timings Schedule. Hopefully, you have got all the points. May Allah accept our prayers and fasts and guide us to paradise.