Assalam-O-Alikum to all my readers. Here I am presenting you Karachi Ramadan Calendar 2021 Sehri, Iftar Time for Fiqa Hanafi. The sehri and Iftar timings in these cities are different from each other such as the time difference between Islamabad and Lahore is 10 minutes similarly the time difference between Lahore and Karachi is 15 minutes. So if you are sitting in any of these cities and going for the Fast, then you must follow the correct calendar which is given below of this passage. Remember that the variations are still possible in these calendars because the official dates will be declared by the Ruwait e hilal committee that is responsible for it. Ramadan Karim is known as the month of the Quran as this month the Holy Quran was sent to Hazrat Mohammad (PBUH) through Wahi. There is much importance given to this month by the Muslims. There are a lot of blessings in this month. It is mandatory for all healthy Muslims to fast and not to do any wrong thing, that will affect their fast. Scroll down to have a look at the date and timing of Ramadan month.
Karachi Ramadan Calendar 2021 Sehri, Iftar Time
Ramadan Calendar 2021 Karachi is mention on this page and people can check the Ramadan 2021 Karachi date. So that is why Muslims recite the Holy Quran during and after Isha prayer, they offer the Namaz e Taraweeh and try to get blessings of God on them. So you are also suggested that make up your mind and get ready for Ramadan 2021 which is going to start in April. This dua has a lot of importance. Down here is the complete calendar of Ramadan 2021 in Karachi.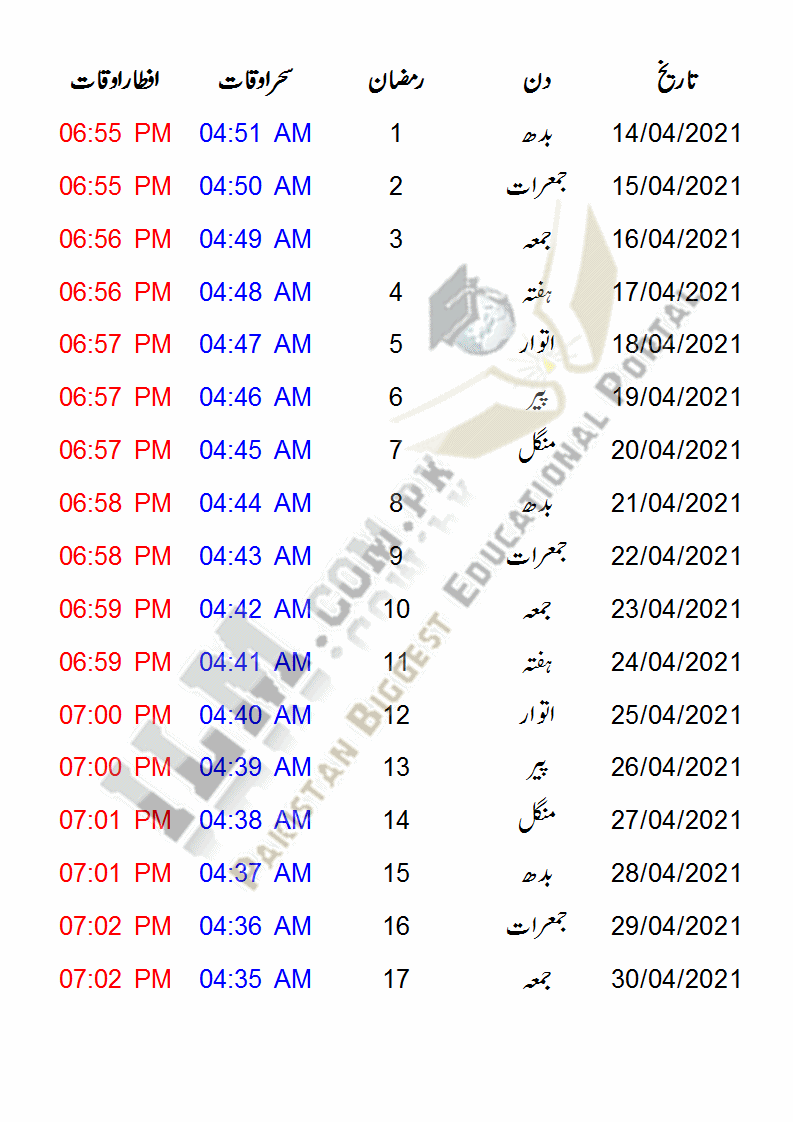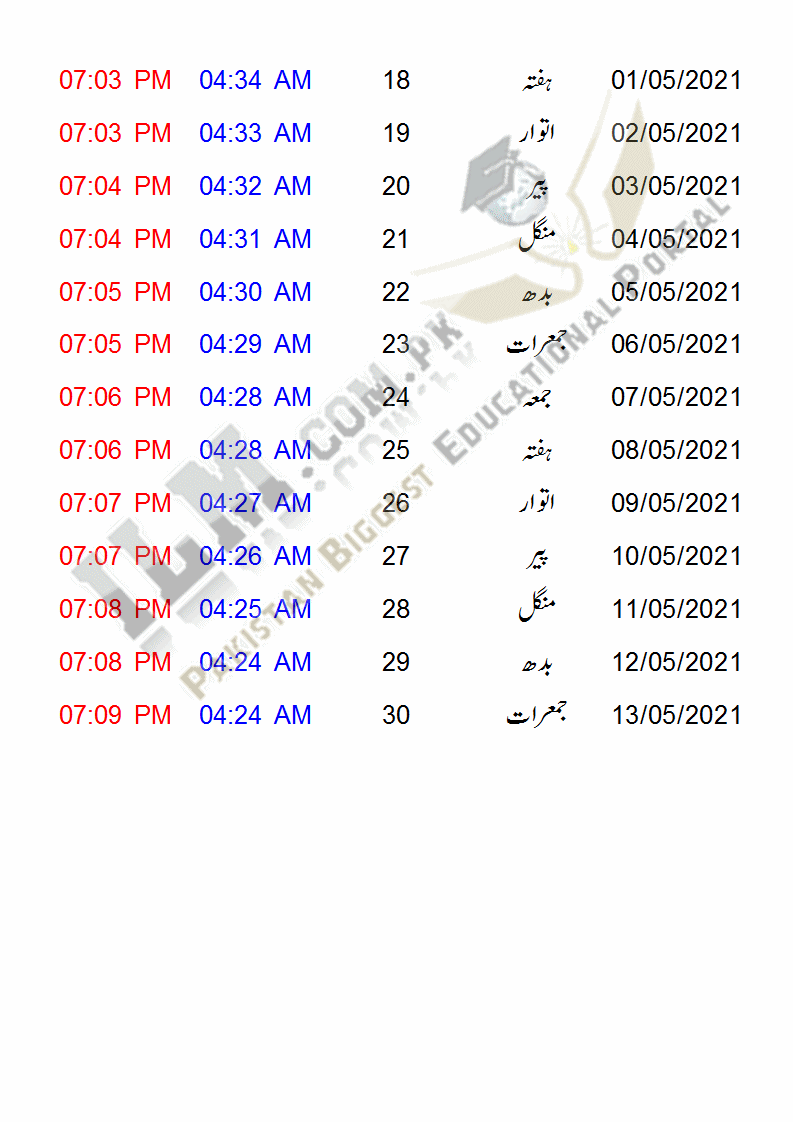 Ramadan Calendar 2021 Karachi Download
Ramadan Calendar 2021 is now available and people can download from this page as well as people will do the sehri and iftari according to the timetable who have mentioned in above the pictures. People can download.
There are many rewards for fasting. This month has its own importance. It is our prime responsibility to start preparation for this Holy month very early and welcome the month. As it is a great occasion to repent to our sins. In Karachi, there are a lot of charities done for poor people. Many Muslims provide them food for the Iftar. It is a great environment there. The Mosques are fully surrounded. If all the Muslims own this habit for the whole life, then there will be no power on earth that can destroy them. So, this was all about the Karachi Ramadan Calendar 2021 Sehri, Iftar Time. Hopefully, you have got all the points from the post. May Allah forgive us and guide us to Paradise.