Do you really think that Career Counseling For Students In Pakistan is a complicated or daunting task? For some students planning out the perfect career is one of the headache missions but this is possible only when they are not aware of their actual way of making the career. For all those students there are varieties of career counseling institutes and educational hubs through which the students directly get to learn how they can make their career better by choosing the right path. These centers play one of the major roles in setting your career in one direction. As you make the choice of the best institution then no one can stop you from making your career successful and prosperous. It is being noticed that the majority of student mostly after matriculation and intermediate starts thinking about choosing a college and Subject. Some student thinks of choosing that subject which is suitable to his/ her mindset while some students prefer those subjects which are best from earning point of view.
Career Counseling For Students In Pakistan
Basically, students who are going to enroll in Matric, Inter, and Graduation do not know which courses are best. For the counseling of the students, we have mentioned some details given below. All students now can take the guidelines which are necessary before moving forward to the next class.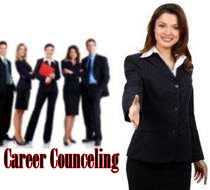 For Matric Students

Matric is an initial level of a student when he/ she leaves schooling life and enters college for intermediate. On this level, the student is mostly confused about choosing a subject and college that can suitable for their career a student who wants to be an engineer chose FSc Pre-engineering, and Those who want to be a doctor choose FSc Pre-Medical. Similarly for business and management students choose I. Com and for computer and IT related fields students choose ICS. So whenever you choose any subject, choose the one in which your mindset is merged instead of that subject that is not suitable for your mindset. Courses After Matric Class
For Intermediate Students
After Matriculation students have three months to decide the best subject and to choose an accurate field that he/ she can adopt for their profession. Must choose that subject which you can carry on at your graduation level as your profession. It will not only be good for your career but also for your perfection in a specified field. Check courses after the 12th Class
Importance of Career Counseling Centers in Pakistan:
Career counseling centers in Pakistan have 5 major aims in making the students confident about their choice of career:
They are all accountable for helping out the students in planning out their careers and offering them out with the job prospect. These centers will all give away the best opportunities to the students in choosing the right path for their future careers. It simply helps the students in increasing their dedication and motivation.
They are all assisting in letting the people know about the market and its conditions. They let the sellers know what actually the buyers are looking for in the market.
They are all involved in imparting treasury inputs and knowledge on the subject of the ways. In simple they are involved in developing skills and experience.
They will be going to provide the required data and facts in relation to the procedure of increasing skillfulness.
On the last, they are fully involved in developing the proper channel for the students so that they can better get to know how they can set their future.
Well, we all know that today there is a great sum of competition in the marketplace places so in such conditions it would be the best alternative to make the choice of the career that is profitable and excellent for the future as well. Through the way of career counseling centers, you can find yourself closer to varieties of career options according to your abilities.
If your education has been completed and want to start a business then read?
So we are giving low business ideas which start from a small amount. On the other hand, which businesses are most successful in Pakistan? Open the below link and then start to read.
So all the students out there don't forget to take help from these brilliant career counseling centers to make your future bright and prosperous.