There are numerous Courses regarding professionalism are being offered in Universities of Pakistan. Professional Courses After 12th Class is becoming on the top of the mind as students in Pakistan these days are very curious about their career. Professional courses have become one of the popular choices among the students, nowadays. After passing their Intermediate Board examinations, the students start searching for several courses according to their preference and would like to end up in choosing the one, which best suits their interests. The professional programmes shape their career in the industry as students need Career Counseling In Pakistan, which they desire to join, such as management, engineering, medicine, law etc. To cope with the students' excitement for admission, a number of Universities in Pakistan, including both Government Universities and Private Universities, have made their efforts to impart professional courses at different levels.
Professional Courses After 12th Class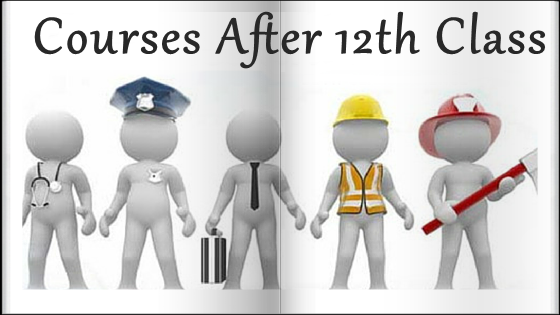 The major professional courses in Pakistan along with their features are given Below:
Engineering and Technological Courses:
Several educational institutes in Pakistan impart professional courses in the disciplines of Engineering and Technology. These courses are usually offered at the undergraduate, postgraduate and doctorate level in Engineering Universities of Pakistan. Many job opportunities are available for engineers in related industries and Paki research institutes.
Business Management Courses:
Management courses are offered by the institutes at the undergraduate, postgraduate degree / diploma levels and doctorate level. After pursuing these Professional Courses After 12th Class, one can join corporate houses and multinational companies. Many job opportunities are also available in government sector in Pakistan (cost and finance management) for the management degree holders.
Media & Journalism Courses:
Professional courses in the discipline of Media depend upon its different aspects such as editing, reporting etc. These courses are offered at undergraduate, postgraduate (degree and diploma) and doctorate level. Some educational institutes also offer short-term courses in the field of media and journalism. Career options in media and journalism are available in public relations, newspaper, radio, television, publishing houses, advertising agencies, government organizations etc.
Medical Courses:
There are number of medical colleges,Universities in Pakistan that offer professional courses in medical sciences in Pakistan. These courses are conducted at the undergraduate (MBBS, B.Sc,  D Pharmacy), postgraduate degree (MD/MS and others) and diploma and doctorate level in Pakistan. The professionals can make their career as doctors, by serving in government and private hospitals as well as research institutes and medical colleges, or by setting up their own clinics.
Law Courses:
Several Law Colleges in Pakistan conduct professional courses in the discipline of law. They offer law courses at undergraduate and postgraduate level in Pakistan. After pursuing such courses, one can seek job opportunities in public and private sector in Pakistan as Lawyers, Teacher or Professor, Legal advisers, Legal counsel or aspire to become Judge of any court.
Foreign Language Courses:
Foreign Language courses are one of most chosen professional courses in Pakistan, in the present time. These courses are offered at certificate, diploma and degree level. Few institutes also impart foreign language courses at the postgraduate and PhD level. Job opportunities in foreign languages are available in Industrial Houses, Publishing houses, Research institutes and government organizations. One can also become language translator in government embassies, after doing such courses.
Other Professional Courses:
There are other professional courses after 12th which are imparted by the educational institutes in Pakistan. These courses include Computer Courses, Hotel Management, Travel & Tourism Management, Event Management, Finance, Fashion Designing, HR Training, Interior Designing, Air Crew and Air Hostess.
Above Given are the Professional Courses After 12th Class offered by the Pakistan's Colleges and Universities.