If you are looking for Courses After 12th Biology, Pre-Medical then you are on the right page. You can get a complete idea to select the best Courses after FSc Pre-Medical. Students completing 12 years of education with biology have a dream to become a doctor. They study very hard for it because taking admission to a medical college is not an easy task. Most of the time we think that after matric there is just MBBS and BDS that could make us doctors, but it is not. These days there are various medical fields that a student can choose after Matric such as a doctor of pharmacy, doctor of physiotherapy, and much more. Here the need is just to get analyze your abilities and for what your mindset is the best prepared. So, here we will provide you the best choice you can choose.
Courses After 12th Biology, Pre-Medical
The purpose of preparing this page is just to provide you a brief introduction about courses after 12th biology, pre-medical. It is a very important thing to select the Courses After 12th Biology. The future is not only for becoming a doctor. You have a wide range of courses you can select. So, have a look down for it.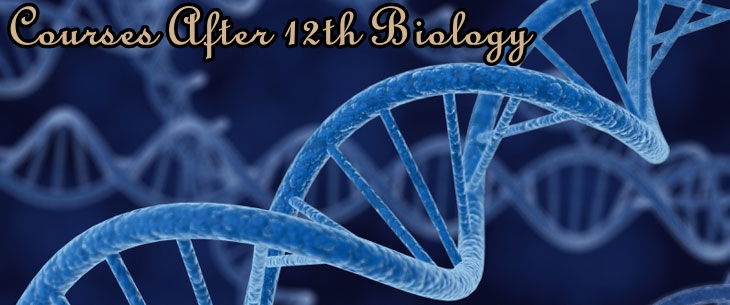 Courses After 12th Biology
The medical field is not a little one. There are not only doctors and dentists in it, but it also has a wide range. Other than these fields, it also includes Nursing, Pharmacy Doctor, Physiotherapist, and many others. Below is the complete list of Courses After 12th Biology, Pre-Medical. So, have a look down and click on the option you want to check.
BPT (Bachelor of Physiotherapy)
BHMS (Bachelor of Homeopathic Medicine & Surgery)
B. Tech. ( Bachelor of Technology in Biotechnology)
BE in Environmental Engineering
B.Sc ( Bachelor of Science)
B.Sc Bioinformatics
B.Sc Biotechnology
B.Sc Nanotechnology
B.Sc Microbiology
B.Sc Psychologist
BSc (Hons) Respiratory Therapy
BSc (Hons) Emergency and Intensive care Technology
BSc (Hons) Bio-Chemistry
BS (Hons) Orthotics and Prosthetic
BS (Hons) Cardiac perfusion Technology
BS (Hons) Imaging Technology
BS (Hons) O.T Technology
BS (Hons) Anesthesia Technology
BS (Hons) Dental Technology
BS (Hons) Optometry
Veterinary doctor
Biogenetics
Agricultural medicine
Biochemistry
Courses After Pre-Medical
What will be the Courses After 12th Biology, Pre-Medical as The most chosen field of study in Pakistan especially is the Biology, Pre-Medical Group In F.SC commonly known as the First Year In Medical after Matric Class. Everyone has a wish to become a doctor in his first preference After completing their Matriculation. We guide here to those students who just completed their Inter Part 2 With Biology Sciences (Pre-Medical). We also give you the details of the courses which are offered to you by the Colleges and Universities after 12th Class With Biology sciences.