After 16 years of education, how to join the Pakistan army after graduation is a major question that comes in every young student but they are unaware about it. PMA long course is announced every year and only graduates can apply. Registration for the PMA Course starts and closes between May to July. So, which documents are required, selection criteria, how to apply, and info about written, physical, and interview tests are here. Only not PMA exists after graduation many other technical cadet courses are offered by Pakistan on higher level education behalf. For all applicants must secure 50% marks in inter and 60% marks in graduation. On the other hand, candidates who have done their MBBS, and BDS can join the Pak army as medical officers.
How To Join Pakistan Army After Graduation
Pak Army is offering a number of posts after Graduation. You can join as a Second Lieutenant, as a Captain, and many others. In addition, 8 different ways exist to join Pakistan after having graduated with good marks.
Specialists
Remount and Veterinary Farms Officer.
Psychologists
ICTOs
NOTE: The criteria of each line are different which has already been discussed in detail. Select any single way and then start their registration.
How to Apply in Army after Graduation for Female
The institution of the Pakistan army gives equal opportunities to females. Every year, many courses have been announced by the Army in different fields and departments. Even the "Lady Cadet Course" is only for interested female candidates. How females can apply for the Pakistan Army process, guidelines are available.
ISSB After Graduation for Female
Under the supervision of Pakistan ISSB is a complete department that works and gives recruitment services. All applicants who apply for any single post in the Pakistan Army will appear in the entry test which will be held by ISSB. So, for females Lady Cadet Course issued by ISSB and this department recruits new cadets.
Pak Army Graduate Course 2023
Some applicants looking for Pak Army graduate course details because they never know which types of courses people can do after graduation from the Pakistan Army. For audience information, we have written a complete article on this topic. Just click on the below link and read more about them.
Eligibility Criteria of Pak Army After Graduation
Candidates must unmarried.
Age will be verified according to the field. Most probably 17 to 22-year-old candidates are required.
50 % Marks in Inter class and 60% Marks in graduation are required.
Your weight will be counted as per body mass index.
Only Pakistani residents are eligible.
Online Registration Process
Step-by-step guidelines for the Pak Army Online Registration Process are necessary for every person who decides to pursue his career in the Army. Just an online registration form is acceptable but if you submit it through courier and hard form then it will be rejected by the administration. Just open the below link and follow all registration process instructions.
Written Test
When the Pakistan army announces graduation base jobs they must write the written test syllabus. Basically, through many ways, you can enroll in the Pakistan army. So., each post-test criteria is different.
Medical Test
A complete medical specialist team exists when you go recruitment center they check fully your body. Actually, they ensure applicants are 100% fit not suffer in any disease.
Physical Test
| | |
| --- | --- |
| Activity | Time |
| Running 1.6KM | 120 Seconds |
| 15 Repetition Push Ups | 120 Seconds |
| 20 Repitation Sit Ups | 120 Seconds |
| 3 RepetitionsChin Ups | 120 Seconds |
Interview
Get a clerance certificate from all tests you will appear in an interview. This is the last step and it is necessary to clear otherwise your whole effort will lost. A few days ago, they issued the interview schedule time, date, and venue. You will appear in front of the interview panel.
Documents Required 
You have to submit your original mark sheet from FSC, your mark sheet of graduation from b.com/BSC/BA, and all the attested and valid educational documents. Passport-size picture submission and CNIC or B form submission are also a must for you.
Army Selection & Recruitment Centers
Not only a single province across Pakistan candidates apply for Pakistan Army jobs when it comes. In multiple cities of Pakistan, army recruitment departments built centers where they take written tests, physical, and interviews.
Rawalpindi
Karachi
Lahore
Quetta
Peshawar
Multan
Hyderabad
Gilgit
Faisalabad
Muzafarabad
Khuzdar
Dera Ismail Khan
Pannu Aqil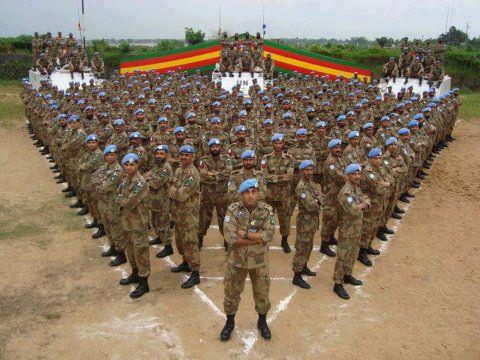 If you are a graduate and want to take commissioned then Join the PMA Long course which is the best option. Further, people are unaware of the criteria for selection, how to apply online, eligibility criteria, last date, body measurements, and other details discussed with complete details.
Selection Procedure for Pakistan Army 
After this, the registration is done at the Pak Army website and the candidates are called for the documents and have to submit the prospectus fee.
Then, the candidates report at the nearest AS&RC for registration and roll no slips.
Then a Preliminary test is held including a written test, Medical test, and Physical Test.
Those who pass these tests appear in the ISSB test.
The candidates passing the ISSB test are then called for interviews at GHQ and there the final selection is made.
After this, the selected candidates go for training at PMA (06 months for ICTO and 02-years training for Second Lieutenant candidates).
After this training, the Pak Army welcomes the personnel.
Ineligibility For Pak Army
If you are medically unfit, twice rejected by the board, dismissed from the Government services, or withdrawn from the training institution of the Army then you will not be eligible to be part of the Pak Army and your application form will not be processed at all.
This is How To Join Pakistan Army After Graduation! Each after the other day, many posts and vacancies are opened up and announced for joining the Pak army. If you have graduated and you do meet up the eligibility criterion of the army then you should apply. We will keep on sharing with you when the next vacancy will be announced by the Pak army.