After Inter and Graduation, everyone asked How To Join Pakistan Army After Matric, Inter, Graduation. We have seen that now most of the students have been joining the Pakistan Army after getting done with their graduation. Though after inter and even after matriculation, you can have many opportunities of joining the army, if you will have the degree from the study programs of graduation then better posts can be allotted to you. Here we will let you know how you can join the Pak army when you are getting done with your graduation. Pakistan Army also gives you the option that you can join it after getting done with your MBBS degree, you can also be part of it as the civilian staff. So, have a look down to see the importance of these posts and the way to join them after graduation. Furthermore, you can know Army Selection And Recruitment Centre:
How To Join Pakistan Army
Pak Army is offering a number of posts after Graduation. You can join as Second Lieutenant, as a Captain, and many others. Down on this page, we have given the way to apply for these positions and all the requirements related to this.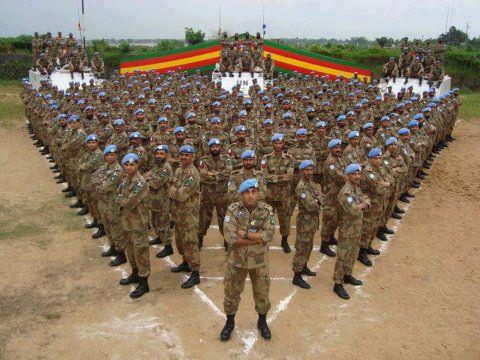 Read More:
Join Pakistan Army After Matric
For matric candidates, Pakistan Army announces jobs according to education criteria. All those vacancies that come every year for matric candidates now can see below and start the preparation.
Soldier
Army mess in-charge
Cook
Clerk
Telephone supervisor
Plumber
Driver
Technician
Lineman
Fixer
Sanitary worker
Draft man
Also Check:
Join Pakistan Army After Intermediate
If you have inter-level education and want to join the Pakistan army then you can apply for three different positions which are mentioned below. Further, click on a position and then other details like eligibility criteria, when jobs will announce, and other details will show on your screen.
Join Pakistan Army After Graduation
If you are a graduate and want to take commissioned then Join the PMA Long course which is the best option. Further, people are unaware of the criteria for selection, how to apply online, eligibility criteria, last date, body measurements, and other details discuss with complete details.
Also Check:
Registration and Selection for Pakistan Army 
After this, the registration is done at the Pak Army website and the candidates are called for the documents and have to submit the prospectus fee.
Then, the candidates report at the nearest AS&RC for registration and roll no slips.
Then a Preliminary test is held including a written test, Medical test, and Physical Test.
Those who pass these tests appear in the ISSB test.
The candidates passing the ISSB test are then called for interviews at GHQ and there the final selection is made.
After this, the selected candidates go for training at PMA (06 months for ICTO and 02-years training for Second Lieutenant candidates).
After this training, the Pak Army welcomes the personnel.
Documents Required 
You have to submit your original mark sheet from FSC, your mark sheet of graduation from b.com/BSC/BA, and all the attested and valid educational documents. Passport-size picture submission and also CNIC or B form submission is also a must for you.
Ineligibility For Pak Army
If you are medically unfit if you have been twice rejected by the board if you have been dismissed from the Government services if you have been withdrawn from the training institution of the Army then you will not be eligible to be part of the Pak Army and your application form will not be processed at all.
This is How To Join Pakistan Army After Matric, Inter, Graduation! Each after the other day, many posts and vacancies are opened up and announced for joining the Pak army. If you have done graduation and you do meet up the eligibility criterion of the army then you should apply. We will be kept on sharing with you when the next vacancy will be announced by the Pak army.