Now a day in the present era if someone has a job sounds really good and attractive because the existing scenario regarding the career opportunities in Pakistan as well as in the entire world is in a bad shape. One of the core reasons behind this destructive recession in our country which is hindering the economic growth is that the fresh graduates are complaining that there are no available jobs while the one who have already acquired a job are feeling difficulty in retaining them because the industries are continuously downsizing in the purpose of cost reduction. Although this economic slump is being experienced everywhere in the globe but there are several reasons why this curse has laid his its foundation in Pakistan.
Career Opportunities In Pakistan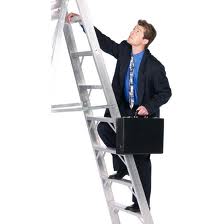 One of the major reasons is that Pakistan has been the victim of terrorism and religious extremism, which has disturbed the law and order of the nation. This has restricted the foreign investors to invest in the country and to create employment and those who have businesses established want to retain and confine them to the major cities only which is ultimately affecting the Career Opportunities In Pakistan throughout the country. Another quandary which is making the conditions of career opportunities worse is that Pakistan's industries are shifting to other countries like China and Bangladesh due to cheap availability of raw material and power supply. So this decreases the job opening.
Political instability and less of concentration deprived by the local authorities have made it a difficult task to capture any job in Pakistan. As there are many resources which could be utilized and jobs can be created in long run but disloyalty among the authorities and personal priorities are disabling them to exploit those potential resources. The education system in Pakistan is also playing a role in this cause as annually thousands of graduates are unleashed in the market where there are no jobs for them available. Despite of all these negative factors there are some potential sectors which are generating career opportunities for the people which includes telecom sector, NGO jobs, banking sector, IT sector and construction etc. these sectors are promising in the cause of providing job opportunities to the people to a high extent.
[junkie-alert style="green"]
[/junkie-alert]
Pakistan has the ability to grow and there run in the field of information technology and telecom industry is proving this fact. But still other sectors like agriculture and industries should also take their responsibilities and should play a vital role in providing
Career Opportunities In Pakistan to locals.