Pakistan Medical Colleges List and all Top Medical Colleges and Universities In Pakistan that are recognized from the PMDC (Pakistan Meical and Dental Council). This list was made just to facilitate the students who has just passed thier Inter from any institution in F.Sc Pre-Medical. Normally Medical field is chosen by the hardworking students only so they get good marks but than what next? Pakistan has many medical colleges at private and medical sector but not every medical college is recognized from PMDC. So here Down list are made of that universities that are recognized from PMDC and you can made your career very clear while studying in these institutions. Medical colleges has some criteria for the admission let us tell you that what is the criteria.
50% Wightage of FSc MArks
40% weightage of entry test Marks
10% weightage of matric  marks
Entry test is really very important for the admission in Universities of medical and that test is call MCAT. MCAT test is taken under the supervision of NTS (National Testing Service) and after the result in hand you can apply in any of the University for further study in medical fields. In Sindh this entry test is taken by the DOW medical University, Liaquat Medical University and Health Sciences. Same like that in province Khyber Pakhtunkhwa the test is under the supervision of PDA, Khuber Medical University and in Balochistan Bolan Medical University.
Normally MBBS (bachelor of Medicine and Bachelor of Surgery) Bio Medical Technology, Diplomas in DCP,DTC & D, DCh, DOMS, DA are the programs which is offered by any medical colleges. Coming back to point here are the Pakistan Medical colleges list have a look.
Pakistan Medical Colleges List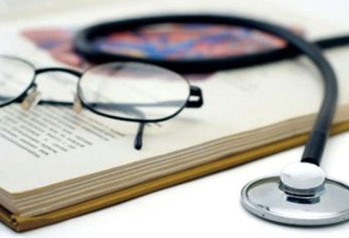 Recognized medical Colleges List In Punjab
| | | |
| --- | --- | --- |
| Sr# | Public Sector Medical Colleges | Private Sector Medical Colleges |
| 1. | Allama Iqbal Medical College, Lahore. | Akhtar Saeed Medical & Dental College, Lahore. |
| 2. | Army Medical College, Rawalpindi. | Al-Nafees Medical College, Islamabad |
| 3. | Fatima Jinnah Medical College for Women, Lahore | Amna Inayat Medical College, Sheikhupura |
| 4. | Federal Medical & Dental College, Islamabad. | Avicenna Medical College,Lahore |
| 5. | Gujranwala Medical College, Gujranwala. | Aziz Fatima Medical & Dental College, Faisalabad |
| 6. | Khawaja Muhammad Safdar Medical College, Sialkot. | Azra Naheed Medical College, Lahore |
| 7. | King Edward Medical College, Lahore. | Central Parks Medical College, Lahore |
| 8. | Nawaz Shairf Medical College, Gujrat. | CMH Lahore Medical College, Lahore. |
| 9. | Nishtar Medical College, Multan. | Continental Medical College, Lahore. |
| 10. | Punjab Medical College, Faisalabad. | FMH College of Medicine & Dentistry, Lahore. |
| 11. | Quaid-e-Azam Medical College, Bahawalpur. | Foundation University Medical College, Rawalpindi |
| 12. | Rawalpindi Medical College, Rawalpindi. | Hashmat Medical & Dental College, Gujrat |
| 13. | Sahiwal Medical College, Sahiwal. | Independent Medical College, Faisalabad. |
| 14. | Sargodha Medical College, Sargodha. | Islam Medical College, Sialkot |
| 15. | Services Institute of Medical Sciences, Lahore. | Islamabad Medical & Dental College, Islamabad. |
| 16. | Shaikh Zayed Medical College, Rahim Yar Khan. | Islamic International Medical College, Rawalpindi |
| 17. | Sheikh Khalifa Bin Zayed Al-Nahyan Medical College, Lahore | Lahore Medical & Dental College, Lahore. |
| 18. | | Multan Medical & Dental College, Multan. |
| 19. | | Pak Red Crescent Medical & Dental College, Lahore |
| 20. | | Rashid Latif Medical College, Lahore |
| 21. | | Rawal Institute of Health Sciences, Islamabad. |
| 22. | | Shalamar Medical & Dental College, Lahore |
| 23. | | Sharif Medical & Dental College, Lahore. |
| 24. | | Shifa College of Medicine, Islamabad. |
| 25. | | University College of Medicine & Dentistry, Lahore |
| 26. | | University Medical & Dental College, Faisalabad |
| 27. | | Wah Medical College, Wah Cantt |
| 28. | | Yusra Medical & Dental College,Islamabad |
Recognized medical Colleges List In Sindh
| | |
| --- | --- |
| Public Sector Medical Colleges | Private Sector Medical Colleges |
| Chandka Medical College, Larkana | Al-Tibri Medical College, Karachi |
| Dow International Medical College, Karachi | Bahria University Medical & Dental College, Karachi |
| Dow Medical College, Karachi | Baqai Medical College, Karachi |
| Ghulam Mohammad Maher Medical College, Sukkur | Faculty of Medicine & Allied Medical Sciences/Isra University, Hyderabad. |
| Karachi Medical & Dental College, Karachi | Hamdard College of Medicine & Dentistry, Karachi |
| Liaquat University of Medical & Health Sciences, Jamshoro | Jinnah Medical & Dental College, Karachi |
| Peoples University of Medical & Health Sciences for Women, Benazirabad/Nawabshah | Liaquat College of Medicine & Dentistry, Karachi |
| Shaheed Benazir Bhutto Medical College, Lyari, Karachi | Liaquat National Medical College, Karachi. |
| Sindh Medical College, Karachi. | Muhammad Medical College, Mirpurkhas |
| | Sir Syed College of Medical Sciences for Girls, Karachi. |
| | The Aga Khan University Medical College, Karachi |
| | Ziauddin Medical College, Karachi |
Recognized medical Colleges List In Khyber Pakhtoonkhwa
| | |
| --- | --- |
| Public Sector Medical Colleges | Private Sector Medical Colleges |
| Ayub Medical College, Abbottabad | Abbottabad International Medical College, Abbottabad. |
| Bacha Khan Medical College, Mardan. | Frontier Medical College, Abbottabad |
| Bannu Medical College, Bannu. | Jinnah Medical College, Peshawar |
| Gomal Medical College, Dera Ismail Khan | Kabir Medical College, Peshawar |
| Khyber Girls Medical College, Peshawar. | Pak International Medical College, Peshawar |
| Khyber Medical College, Peshawar. | Peshawar Medical College, Peshawar |
| KUST Institute of Medical Sciences, Kohat | Rehman Mediacl College, Peshawar |
| Saidu Medical College, Swat | Women Medical College, Abbottabad |
| | |
| --- | --- |
| Khyber College of Dentistry, Peshawar | Dental Section, Frontier Medical College, Abbottabad. |
| Dental Section, Ayub Medical College, | Dental Section,Women Medical College, Abbottabad |
| | Peshawar Dental College, Peshawar |
| | Sardar Begum Dental College, Peshawar. |
Recognized medical Colleges List In Balochistan
| | |
| --- | --- |
| Public Sector Medical College | Private Sector Medical Colleges |
| Bolan Medical College, Quetta. | Dental Section, Bolan Medical College, Quetta |
| Dental Section, Bolan Medical College, Quetta | |
Recognized medical Colleges List In AJ & K
| | |
| --- | --- |
| Public Sector Medical Colleges | Private Sector Medical Colleges |
| Azad Jammu & Kashmir Medical College, Muzaffarabad | Mohiuddin Islamic Medical College, Mirpur |
| Mohtarma Benazir Bhutto Shaheed Medical College Mirpur | |
More Informational Links
    Pakistan Medical Institutes list recognized by ECFMG